Greetings y'all! I just returned from the Food Blog Forum Seminar in Atlanta. I had a great time learning about food photography (which I know you'll appreciate over the next few months LOL), meeting other food bloggers, and of course tasting incredible food.
Since I've been jet setting and not cooking, I thought I'd do a post to share what I learned.
1. Jaden from Steamy Kitchen is an incredible woman.
She was so gracious, answering everyone's questions and being so encouraging. I admire her ambition and how she's turned her blog into a multimedia empire. OK not quite as big as Martha Stewart's, but she's on her way! Most of all, I got the feeling that she really does want to help others succeed and find their dreams, whether or not that's a food blog or in life.
2. Farm to Table is a trend, and I'm not sure how I feel about that.
A few times I heard the phrase "farm to table." You'd think that, since that's sort of my shtick, I'd be happy to hear it, but it was sort of in the context of overpriced dinners that you'd splurge on occasionally, not really in the simple lifestyle context in which I wish it were.
3. How to Make Bacon.
Kevin Rathbun of Rathbun's gave a pork demo on Friday night, and showed us how to make bacon. Oh yeah, that's something DH would love. However, that would require yet another refrigerator. I still need to replace the cheese aging refrigerator that we lost in the lightning strike. As a side note, Chef Kevin was also super nice and down to earth, despite his being a famous chef and restaurateur and all that. Not sure if I could ever afford to eat at his restaurants but I would if I could!
4. Working together saves money.
We got some AWESOME swag in our conference bags. Unfortunately for me and my friend Megan (What Megan's Making) who also attended, it included some pasta sauce, pesto, a very large knife, and a corer, which obviously would not be able to be carried on the plane. Megan let me put my contraband in her baggage and I paid her for half of the $25 checked bag charge. In exchange I let her put some of her stuff that then wouldn't fit in her checked bag in my carry on. Her mother in law drove us to the airport, and my husband picked us up, so we didn't have to pay for airport parking.
Another great example was Julie from Mommie Cooks, who was our chauffeur for the weekend so we didn't have to rent a car. She had driven in from Charlotte and was super nice to drive us around in Atlanta traffic! Which leads me to the next thing I learned . . .
5. Atlanta traffic is crazy.
6. Roti is easier to make than naan.
Preyna from Indian Simmer also rode with us, and it was great getting to know her! She is such a sweet person, and it was fun talking about Indian food, which I love. She has a BEAUTIFUL blog.
7. Shop for food styling props at thrift stores.
Todd and Diane from White on Rice led the sessions on food styling and photography, and I picked up many tips. The biggest take away was that I need to go antiquing and thrift store shopping so I can get some more interesting plates, spoons, etc. Hopefully Megan will join me, because I don't think DH will. Grill shopping, on the other hand . . .
8. What an f stop is, and other photography terms.
I actually took a film & video class in college, way back before video editing was done digitally. So you'd think I'd know what field of focus, f stops, and other terms mean. Nope, I guess it's been too long. But Todd and Diane made a visual presentation which made everything click. Of course now I need to save up for a new camera, but I did learn some things I can put into practice even with my $100 Target special point & shoot.
9. Use a piece of foam core board or white napkin to bounce light.
Not enough light? Not enough money to buy one of those round foil light bouncing thingies? You can use a white surface to bounce light to fill in shadows. You can also use sheer curtains to diffuse light if it's too bright.
10. I'm not going to be the next Pioneer Woman, and that's OK.
When you are with a group of food bloggers, the conversation naturally turns to those bloggers who have made it big (Pioneer Woman, Julie from Julie & Julia, Jaden from Steamy Kitchen). It's easy to get caught up in thinking "my goodness, my photography is never going to be that good, I can't come up with award-winning recipes, even my mom doesn't read my blog, only my husband and that's because I feed him."
Shortly after one of those self-deprecating conversations, one of my fellow food bloggers mentioned that she always wanted to join a CSA, but she was worried about what she'd do with all the "weird vegetables" she was sure she'd get. The vegetable selection in their house is fairly limited.
I handed her my business card.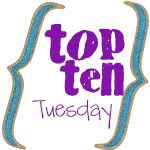 Also  shared at Gratituesday